At 19th International Indian Film Academy (IIFA) Awards, director and producer Boney Kapoor gets sentimental while receiving the award for the best actor female on behalf of his wife late Sridevi (posthumously) for movie "MOM" in Bankok. Veteran actress died in Dubai in February. While on stage at the time of receiving the award boney Kapoor couldn't hold on to his emotions and tears ran down from his cheeks.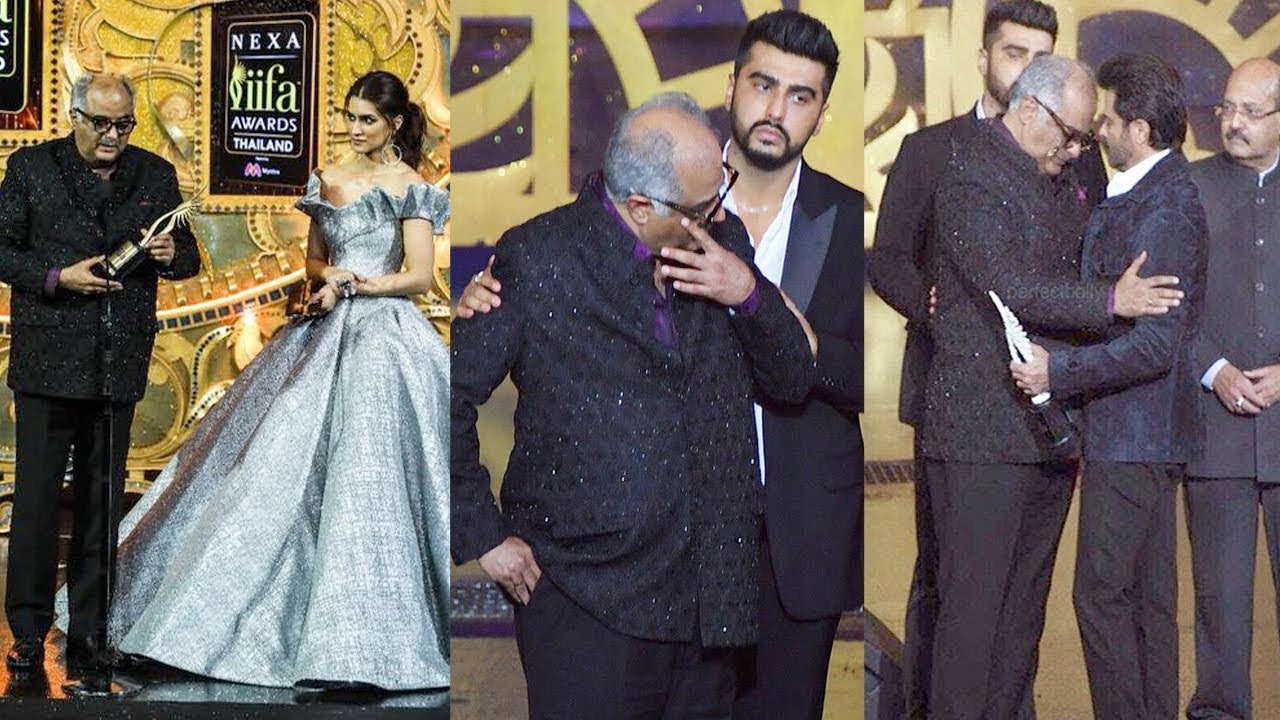 Later on, Boney's brother Anil Kapoor and son Arjun Kapoor came on stage in order to make him feel better.
"I have mixed emotions today. I miss her every minute and second of my life. I still feel she is around here…I want you all to support Janhvi like you supported her mother," Boney Kapoor added.
Janhvi is the elder daughter of Sridevi and Boney Kapoor. Janhvi is all set for her debut film "DHADAK" which is going to release on 20 July.
Sridevi was also referred as Bollywood 1st female superstar. The actress was also the recipient of Padma Sri Award, the 4th highest civilian award for her contribution to the entertainment industry.
In April, Sridevi was honored with National Award for film "MOM", which was collected by her husband Boney Kapoor and daughters Janhvi and Khushi.
In MOM, Sridevi played the role of a mother, who seeks avenge for her daughter's rape.